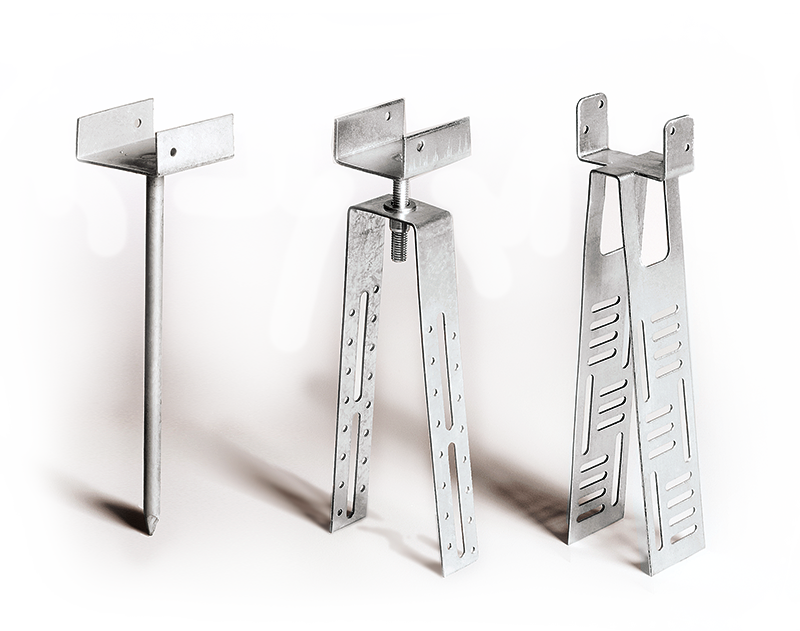 Ask for info
pdf
Batten supports
Batten supports are supplied in three different models: nail-type batten supports, general purpose batten supports, height-adjustable batten supports. They allow for fastening of the wood batten that supports the ridge roll . The batten support is fastened directly onto the ridge beam. The holes in the batten support allow it to be adjusted to the required height.
Material
Hot-galvanized steel bracket.
Size
Height from 210 mm to 360 mm, width 50 mm (nail-type batten support).
Width 50 mm (height-adjustable batten support).
Height 220 mm, width from 30 mm to 50 mm (general purpose batten support).
Package
50 pcs